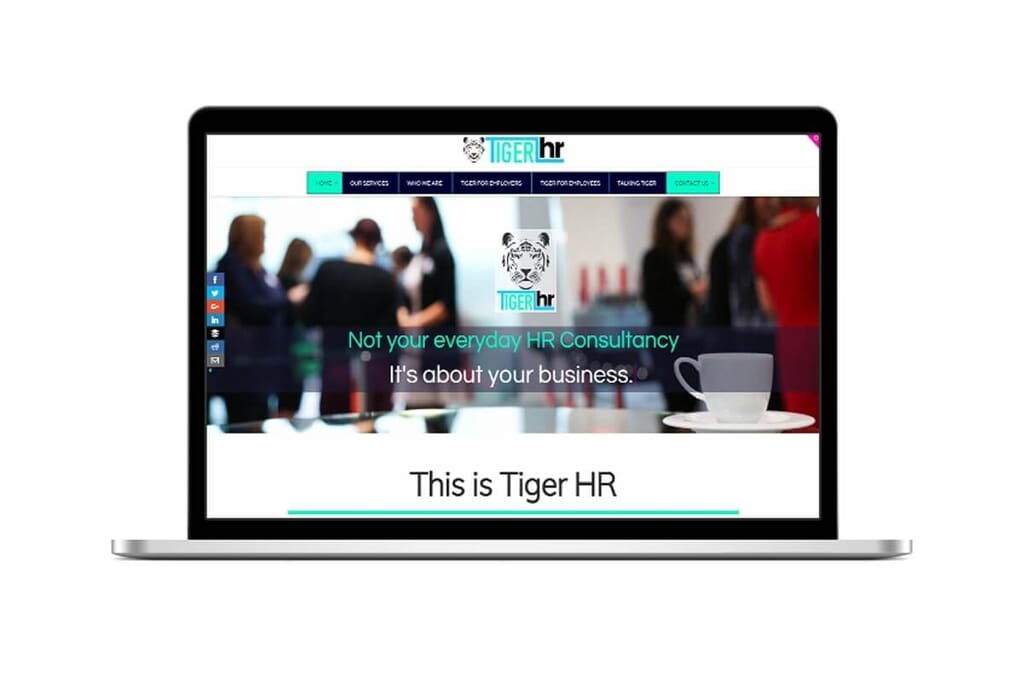 HR is not a subject that engages business owners very easily. They tend to fail to see the need for specific provision or see it simply as an admin function. They don't much like paying for it, regarding it as an expense rather than realising the value it adds and the trouble – and expense – it keeps them out of. Added to that, many HR firms insist on locking their clients into long term contracts that are difficult, if not impossible to get out of, even when the arrangement is failing to deliver real results or if their circumstances change.

Tiger HR was launched to make a difference to that story and provide an intelligent, flexible solution that growing businesses can adapt to their needs.

We created a brand that emphasised a bright and fresh positive action alternative. Vivid contemporary colours and bold navigation, relatable copy and strong, non-typical images all contribute to a site we are very proud of.
We also created a magazine-style blog called Talking Tiger and contributed a number of articles to build the site's social media and SEO impact.