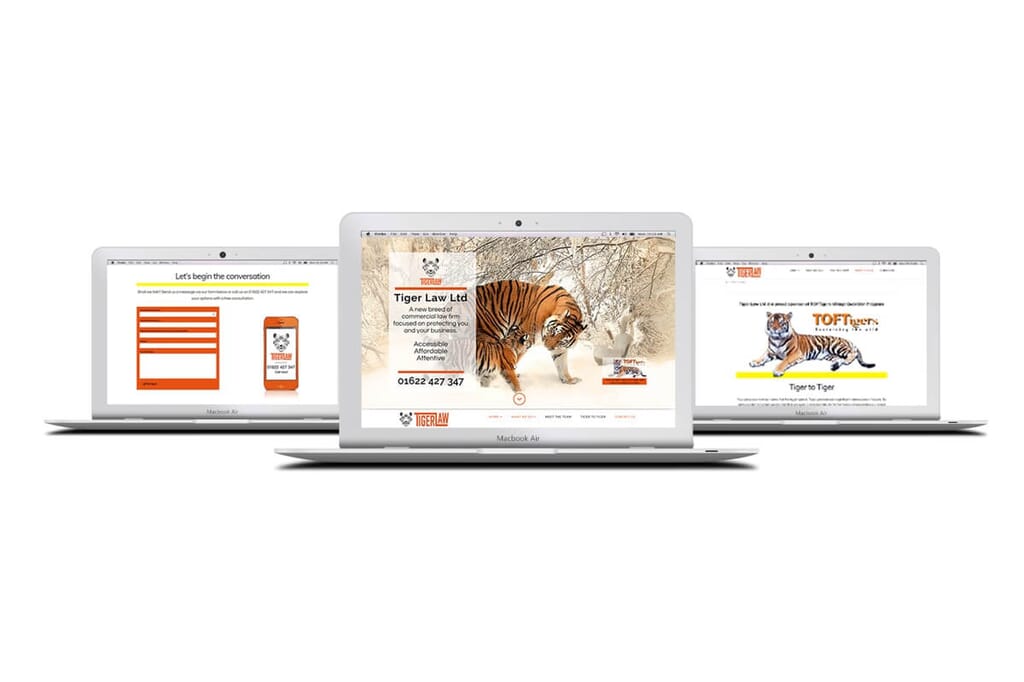 When Vanessa Challess, now the Principal of our fantastic client, Tiger Law, first commissioned us to build a website for the legal services company she was running from a spare bedroom, we loved it that a key plank of her brief was "No Gavels, No Scales!". We set about creating a bright and fresh website that made sure the message that this was Law Differently hit the visitors between the eyes.
A year or so later and, now SRA authorized, Tiger Law was born. No dusty, cynical lawyers here but all the expertise, support and representation of a fully qualified legal team focused on modern, fast-moving real world business owners, employers, entrepreneurs and their families..
Here's the Cavalry are proud to have been a part of the Tiger Group's launch, growth and development. We provide a wide range of services to the team including, articles, stationery and print and ongoing web development.