Your customers are out there

Let's put smiles on their faces
Our creative philosophy is simple.  Make it human.
Great design and fantastic visual content put smiles on people's faces. High quality production values make them feel valued and respected. Clear communication that takes the time and trouble to inform and explain, persuades them to engage with you and act. 
That makes very good business sense.
Print and digital materials to get your next campaign off the blocks, well-crafted, properly researched copy that doesn't parrot the same old jargon-infested nonsense, or a complete rebuild of everything you have from logo to a fully-functioning website and online shop? We'll step in for you and provide you with exceptional work so you can get out there and meet your customers with confidence and credibility.
Ready to step it up a level?
Ready to step it up a level?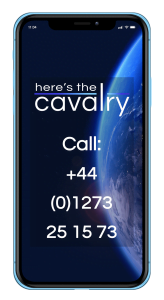 Let's talk about your project:

If you know it's time for you to revitalize, refresh and re-invent – or start from scratch – and you want great service, advice and friendly support as well as knock-out creative work – let's start with a conversation. If you're ready, we're ready.