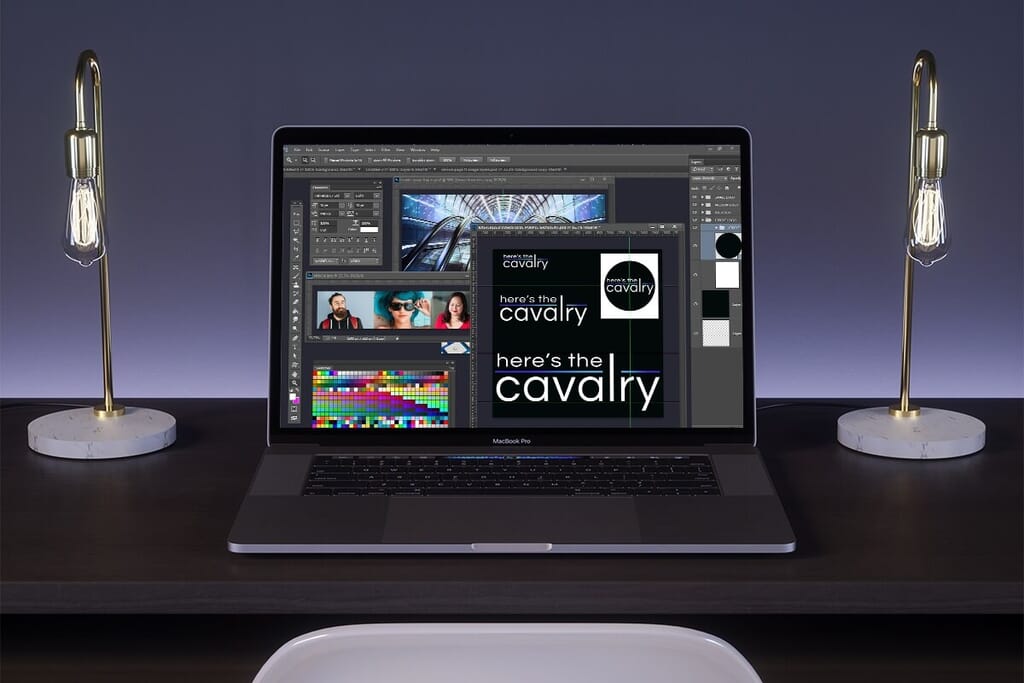 Design and branding are very often your first handshake with your public. But there is so much more to great design than simply being eye-catching. At Here's the Cavalry we design web and print materials that make you and your firm come alive on the page and distinguish you from your competitors. But everything we do is built upon your central goals to create user experiences that make it easy for a casual visitor or reader to become a fan and a customer of your business.
Whether it's a few tweaks or a full transformation we provide you with a finished product that turns heads and makes the essence of your value and quality immediately apparent. The framework for the job is always soundly rooted in the purpose of the piece, the message you want to communicate and the result that you want to achieve.
We favour cool, clean, sharp looks with interesting features and great use of colour to draw your audience in and make your message readable and actionable. In most cases, we work on copy and design together so that the text evolves with the layout and look, saving time and money.
Web design
Logos & Brand Identities
Landing Pages
Forms
Business cards & stationery
Menus & Price lists
MS Word templates
Social media cover images
Posters & Banners
Calls to Action
Brochures & Newsletters
Direct Mail and Postcards
HTML emails and footers
Proposals and Presentations
E-books
CD Covers

We design for web and print.
Call us direct on +44 (0) 1273 251573 today to discuss your project: