The Annapurna 14-day Trek Challenge 2018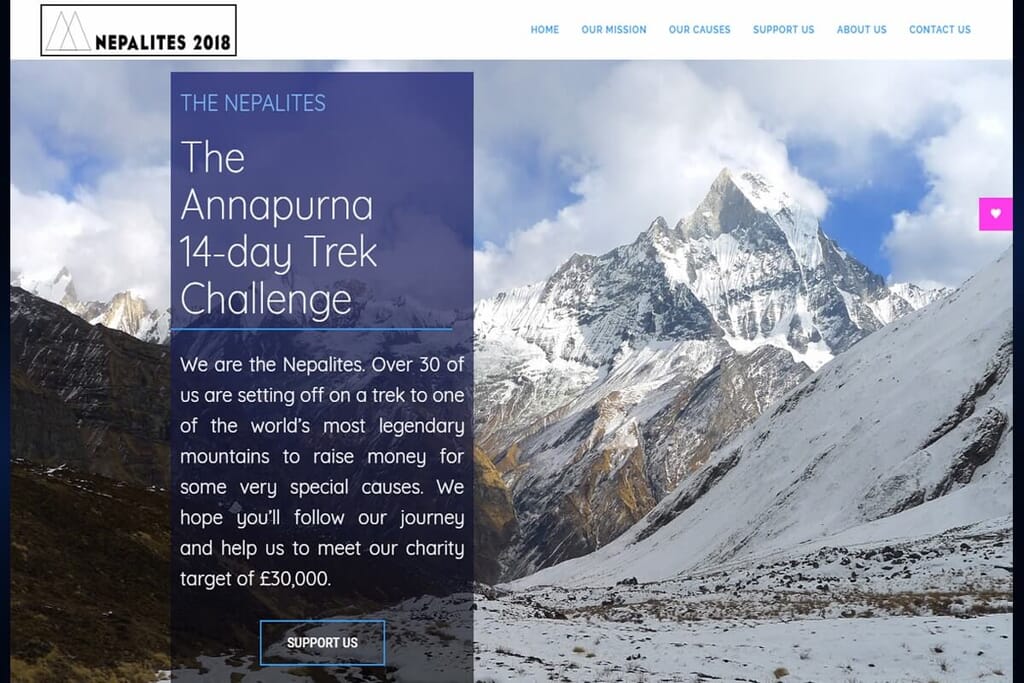 We made this simple, one page website for a group of people who were setting off on an expedition to amazing Nepal to undertake a demanding trek to the basecamp of Annapurna. They needed a landing page that explained the project and provided a focus for their fundraising efforts. We provided hosting and threw in a cool little logo as well. 
It was a joy to do the job and a great opportunity to use some wonderful images.